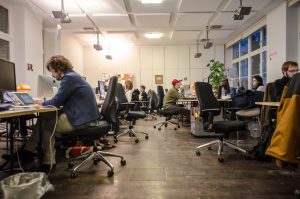 Often when we meet clients and we explain to them what we do at iShack Ventures, we are met with blank faces and lots of questions, around Venture Building. So I thought I would give my two cents worth on "Venture Builders" (also know as start-up factories, tech studios and tech product houses) and the most recent waive of  Silicon Valley startup ecosystem business models.
There are three unique types of "new" startup models, which are very similar but very different in their operations, namely:
Startup Studios
Venture Builders
Business Builders
Startup Studios – are generally software engineering houses, with their core business being software development and maintenance services for clients. Startup studios participate in equity when a client comes to them for development, the studio like the idea and offers to reduce their hourly development rate  in exchange for equity or options in the startup business.
Venture Builders – are generally holding companies that own equity in multiple business entities they helped establish. However the most successful Venture Builders are far more hands on than holding companies. Venture builders activate many projects at once and then build separate companies around the most promising ones by assigning capital and operational resources to these portfolio companies.
Business Builders – start and build the company. Business builder want to maintain 100%  or at-least the majority  of the control and ownership of the company.
So why iShack Ventures?
During my 10 year stint as Managing Director at iShack Digital Consultancy, we implemented 100's of successful online marketing campaigns and software development projects for our clients.
However, even with exceptional results, our advisory business was susceptible to losing clients. In one online marketing case, we had achieved extraordinary quantifiable results, doubling their website traffic with our advanced search engine optimisation and Google advertising services. After some time, our senior contact at the multi-national client was poached by a company in another industry and ultimately being replaced by his  junior assistant.  After assuming her new roll and "power", she decided to shake things up and ultimately we were shaken out of the equation by "the Dragon" (Nickname assigned to her by service providers – not us).
In another case, when native mobile and tablet applications were still new to the market. We were hired  by a generic pharmaceutical company to build them a native android tablet application for their 108 sales reps situated around South Africa, Botswana and Namibia. This application digitised their "paper-based" sales aids and streamlined their ordering processes, saving them ZAR millions on printing and courier fees. The client was ecstatic about our solution and how it improved their business efficiency but due to the quality of our software engineering, the solution was extremely robust and only requires minimal touch ups and upgrades from us from time-to-time. We did not lose this client but we only work with them on an ad hoc basis, which is not a sustainable business model for us.
Thus, we decided to better utilise our brainy and agile technical resources more efficiently by building our own intellectual properties in technology products. We then  licensed these technologies to macro industries, rather than servicing micro clients with monthly advisory. iShack Ventures was born. Subsequently, we further refined our focus to participate in industries that we are passionate about and have extensive experience in. Today iShack Ventures builds disruptive solutions in FinTech, real-estate and big data.
We are super excited for this year! Wishing you much luck & passion for 2017!
Keep smiling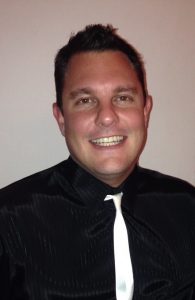 Wayne Berger
Managing Partner
iShack Ventures